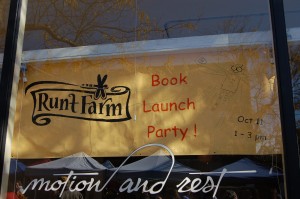 The launch party for Runt Farm was a Loo Loo! Here are a few shots from the big day and a video too! We had world class dancers, a cool cake, illustrator Mark Evan Walker was there too. Wow.
Take a look!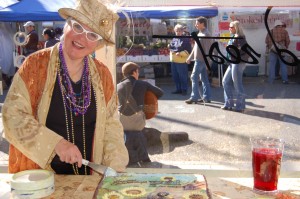 Here's the book birthday cake. Yup, books have birthdays too.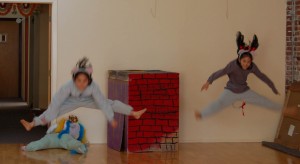 Leaping lizards?
No! Leaping Twins – Keoni and Maceo perform as Cletus and Tooth escaping from NAARF. Their full length stage version of Runt Farm will debut Nov 1st in Seattle.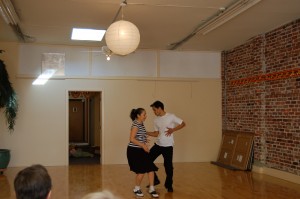 Mark and Veronica Mendonca, master astists of the dance floor, cut a rug doing the Lindy Hop. Smokin'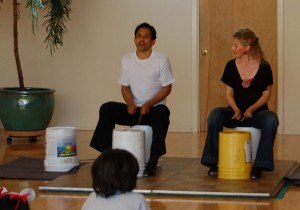 And the fabulous Bucket Brigade bangs out a number. Mark with Jessie Sawyers. Play it again!
Now don't miss this! Mark taps up a Runt Farm welcome for our guests.